Ways you can help the animals of Prince George's County:
UNITED WAY/CFC
Donations from the United Way and Combined Federal Campaign of the National Capital Area payroll deduction program make an enormous difference in our ability to help the county's homeless animals. Please help us help these animals. Our United Way number is 8977.
DONATE YOUR CAR AND RECEIVE A TAX DEDUCTION
Running or not -- we will tow! We accept all 1999 or newer vehicles with 120,000 miles or less. We auction off the donated vehicles, and you can deduct the auction price! The SPCA/HS will use the proceeds from all donated vehicles to help our homeless animals. Contact us today at (301) 262-5625 and choose option 3 to leave a message. We will promptly return your call, answer all your questions, and arrange for pickup of your vehicle.
GET YOUR PET LICENSE PLATE!
You can help promote spay/neuter of pets by purchasing an attractive Maryland PET license plate picturing a colorful dog and cat design. Help spread the word about pet overpopulation! The one-time fee for the plates is $50, half of which goes to the SPCA/HS for altering animals. To order, send a self-addressed stamped envelope and a check for $25 made out to SPCA/HS of Prince George's County to:
SPCA/HS of Prince George's County
Attn: Jennifer Evoy, Spay/Neuter plates
P.O. Box 925
Bowie, MD 20718
You will receive a form to mail to the MVA with their $25 fee. You can receive your new plates by mail.
DONATE YOUR USED PRINTER CARTRIDGES AND OLD CELL PHONES
Don't throw away your used printer cartridges and old cell phones, turn them into money for the SPCA. Just bring your cartridges and cell phones to one of our adoption shows or drop them off at our clinic.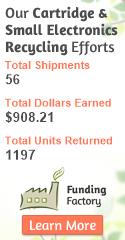 VERIZON VELOCITY FUNDRAISING
Order a new qualifying Verizon residential product and the SPCA/HS of Prince George's County will receive a donation from Verizon. Just call (888) 695-5299 and provide our group code, 12947, when placing your order. For more information, visit www.verizon.com/velocity.

SHOP ONLINE
Do you shop online? We get a percentage of sales made when you click on one of our affiliate links to start shopping. Here's a list of our affiliates.
JOIN THE SPCA/HS!
You'll receive our newsletters, other important SPCA/HS information, and participate in the operations of our organization. Our membership fees are $20 (annual single), $30 (annual family), and $100 (lifetime per individual). Please complete a membership application, enclose the appropriate dues (and if you wish, a donation), and get involved! Our membership application is available at our clinic and our adoption shows. To receive a copy in the mail, please e-mail us at info@pgspca.org.